Vortex Binoculars Razor UHD 10x50
The Razor UHD 10x50 binoculars were developed by Vortex to take high quality optics to an even higher level. The 50mm UHD (Ultra High Definition) lenses have the best optical properties and offer ultimate sharpness. Whether you are combing a dense mountainside, observing while hunting or want to view the finest details, the Razor UHD can do it all.
With the Vortex Razor UHD, you will receive a premium binocular harness. This allows you to carry the binoculars in the carrying case on your chest. This ensures that your binoculars are always within easy reach and that you can deploy the binoculars quickly. It also offers significantly more comfort than traditional carrying systems. You will also receive a carrying bag in which you can carry numerous accessories.
Application Vortex Razor UHD 10x50
When you observe at (medium) long distances and are looking for ultimate quality, the Razor UHD 10x50 is an excellent choice. The sharpness and color fidelity ensure optimal performance in any situation. The large 50mm lenses provide plenty of light, so you can also use the binoculars for a long time in the twilight. These binoculars are suitable for the professional e.g. when hunting, but also for the demanding enthusiast (think of outdoor activities).
Properties of the lenses:
Abbe-Koenig Prism: a larger prism that results in sharper image resolution
UHD Optics: these "ultra high definition" lenses result in unparalleled image resolution and reduced chromatic aberration (color shifting). This leads to exceptional color fidelity, edge-to-edge sharpness and high light transmission
APO System: customizable lenses with the right color across the entire visual spectrum
XR™ Plus Fully Multi-Coated: state-of-the-art anti-reflective coatings ensure maximum light transmission and high brightness in low ambient light situations
Plasma Tech: an advanced coating process that provides unparalleled coating durability and performance
Phase Correction: coating on roof-top models improves resolution and contrast
Housing properties:
Roof-edge prisms: characterized by greater durability and a more compact size
True Open Hinge: provides superior ergonomics and reduces overall weight and size
Magnesium housing: reduces weight and increases robustness
Waterproof O-ring: seals prevent moisture, dust and dirt from entering. This guarantees reliable performance in all conditions
Argon gas filling: prevents internal condensation over a wide temperature range
ArmorTek®: ultra-hard, scratch-resistant coating protects the outer lenses from scratches, oil and dirt
Rubber protection: provides a secure, non-slip grip and reliable protection
Equipped with even more comfort:
Adjustable eye cups: rotate the eye cups up and down for comfortable viewing, both with and without glasses
Central focus adjustment: using one focus wheel to adjust the focus of both lenses simultaneously
Dioptric adjustment ring on the right ocular can be adjusted for differences in the user's eyes
Tripod mount: an optionally available tripod adapter allows the Razor UHD to be mounted on a tripod
Lifetime Warranty

Vortex unconditionally guarantees a well-functioning product for life. You can rely on products of the best quality, with a very detailed specification. In the unlikely event of a defect, you are covered by the VIP guarantee.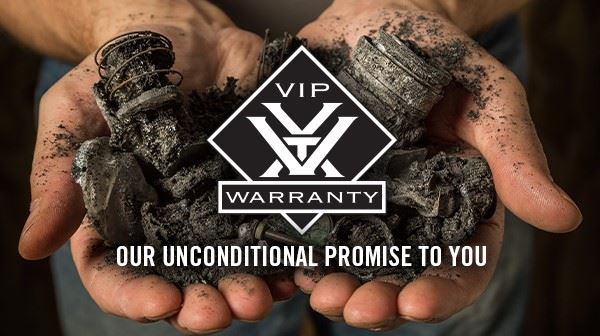 Included:
1x Razor UHD 10x50 binoculars
2x Lens cap
1x Eyepiece protection
1x Comfortable neck strap
1x Protective bag with attachment bag and carrying strap
1x Lens cloth
1x Manual (English)
1x Full-color packaging
Price incl. VAT: € 2.299,00