Vortex Rifle Scope Strike Eagle 3-18x44 FFP, EBR-7C (MRAD)
When you want to up your game at long range, the Vortex Riflescope Strike Eagle 3-18x44 FFP gives you more than you actually need. With the Strike Eagle 3-18x44, you have excellent edge-to-edge sharpness and the illuminated reticle provides a quick read at any magnification and light situation.
The Vortex RevStop® Zero system represents locking turrets for quick, permanent adjustments but also for a reliable return to zero. The 34mm tube allows huge amounts of elevation and wind correction. The assembly is equipped with a lever to quickly select other magnifications.
Application Vortex Strike Eagle 3-18x44 FFP
With the Vortex Strike Eagle 3-18x44, Vortex offers a versatile lightweight optic with more magnification than the Strike Eagle 1-8x24 FFP to increase its effective range. And a lower weight than the Strike Eagle 5-25x56 FFP makes this scope ideal for manoeuvring in the field.
Its main use is dynamic shooting at medium to long range.
Features of the lenses:
XD™ Optical System; Lens Elements; Premium Optical system delivers impressive resolution, edge-to-edge sharpness, greatly reduces chromatic aberration and guarantees bright, high-contrast images.
Fully Multi-Coated; Increase light transmission with multiple anti-reflective coatings on all air-to-glass surfaces.
Features of the tube:
ArmorTek®; Ultra-hard, scratch-resistant coating protects outer lenses from scratches, oil and dirt.
Tube size; Ø 34mm ensures maximum internal adjustment and strength.
One-piece tube; Improves accuracy and optimal visual performance as well as durability and water resistance.
Aircraft quality; Made from a solid block of aircraft quality aluminum for robustness and stability.
Waterproof - IPX7; Designed to meet IPX7 waterproofing standards.
Fogproof; Argon gas purging prevents internal fogging over a wide range of temperatures.
Shockproof; Rugged construction withstands recoil and impact.
Features of the reticle:
First Focal Plane, FFP reticle remains in relation to the zoomed in image. Adjusts itself to the magnification.
Glas-Etched Reticle, enables an intricate reticle design. Protected between two layers of glass for optimal durability and reliability.
The illuminated reticle ensures precise aiming in low-light conditions.
Convenience Features:
Throw Lever; The included throw lever can be installed for quick and easy magnification adjustments.
RevStop™ Zero System; Patented streamlined design offers an easy to set, rock-solid return to zero after turret adjustments.
Lifetime Warranty

Vortex unconditionally guarantees a well-functioning product for life. You can rely on products of the best quality, with a very detailed specification. In the unlikely event of a defect, you are covered by the VIP guarantee.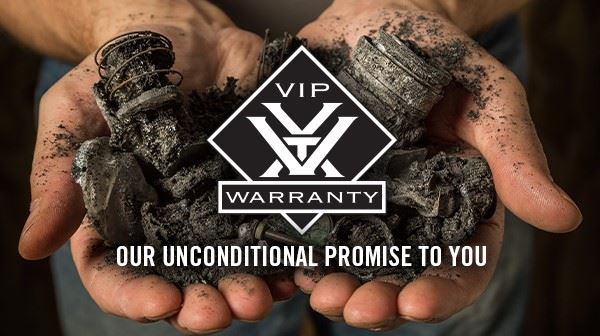 Included:
1x Vortex Riflescope Strike Eagle 3-8x44 SFP FFP EBR-7C MRAD SE-31802
1x Throw lever
2x Tethered Lens Covers
1x Lens cloth
1x Sunshade
1x CR2032 battery
1x RevStop®Zero Ring
1x 2mm Hex Wrench
1x Manual (English)
1x Reticle Manual (English)
1x Full-color packaging
Price incl. VAT: € 979,00