Kowa Spotting Scope Body TSN883 Black incl. TW-11WZ 25-60x Ocular with Neoprene Case
The Kowa TSN-883 is an incredibly solid and clear spotting scope. The pure Fluorite Crystal used in these models is the optimum optical material to reduce chromatic aberration, providing the ultimate viewing experience. The large 88mm lens makes it possible to observe at dusk and at sunrise. Made of magnesium, the Kowa Spotting Scope TSN-883 has an advanced moulding process that makes it feel like metal, but is lighter than its rivals. This makes the Kowa TSN-883 indispensable during observations. The robust magnesium body can withstand the toughest conditions, is waterproof and filled with dry nitrogen gas to prevent fogging of the lens.
The Kowa Spotting Scope TSN-883 Black incl. TE-11WZ 25-60x Eyepiece and Neoprene Sleeve is a limited edition in connection with the 125th anniversary of Kowa.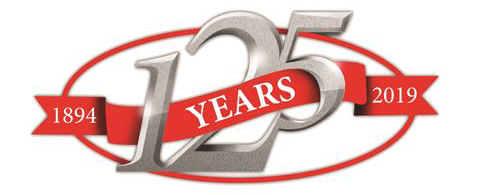 "Prominar" Lens
Chromatic aberration occurs due to the diffusion of light and the different wavelengths of light that concentrate at different positions, which can result in a red or purple border around the subject. The optimal optical material to minimize chromatic aberration is Fluorite Crystal. For the convex lens of the TSN-883/884, a Fluorite Crystal with extremely low dispersion characteristics is used. Instead of an ordinary optical glass lens, the hollow lens in combination with the Fluorite Crystal lens is made of glass with special dispersive properties to further reduce chromatic aberration.This combination virtually eliminates chromatic aberration and redefines the standards for color brilliance.
Fluorite crystal is only used in the top models of Kowa.
Key features Kowa TSN-883 Prominar:
Dual focus mechanism (Quick and fine focusing)
This fast focus, with a large and easy-to-turn knob, will focus in two revolutions from infinity to five meters. The fine focus, with smooth movements and precise precision, is extremely useful at high magnifications and for digiscoping.
Eyepiece lock mechanism
The eyepiece bayonet mount now has an attractive feature. An eyepiece locking mechanism has been added to the holder to prevent the eyepiece from being lost or unexpectedly falling out.
Magnesium alloy body
The body is made of a magnesium alloy, an advanced casting process, so it feels and has at least as much power as a traditional metal housing. However, the weight has been greatly reduced compared to other spotting scopes with the same diameters. This body allows it to withstand the toughest conditions and provides confidence and a sense of security.
Fluorite crystal
The fluorite used as an optical lens is an artificially propagated monocrystal with "ultra-low dispersion", a property that ordinary optical glass does not have. It is an ideal lens material that almost completely eliminates chromatic aberration (colour blur). The fluorite crystal produced by the advanced processing technology Kowa has built up over the years guarantees the ultimate viewing experience.
Compact
The design of the telephoto lens with 5 lens elements in 4 groups has successfully shortened the overall length while maintaining a large diameter lens without compromising optical performance. The use of an inner focusing system has made the prism box light and compact, while at the same time reducing the amount of image movement compared to conventional prism focusing systems.
10-year warranty
Included:
1x Kowa Spotting Scope TSN-883 Black
1x TE-11WZ 25-60x zoom eyepiece
1x Object cap
1x Eyepiece cap
2 x Protective caps
1x Neoprene Sleeve
1x Manual
Price incl. VAT: € 2.998,00