Welcome at Benèl BV!
About Benèl
Benèl BV was founded in 1990 as an importer and wholesaler of optical products and photostudio equipment. Through the years Benèl has grown from a project to a company with 10 fulltime employees. Today Benèl delivers from its facilities in Hoogeveen over 3500 items from stock to Dutch traders and dealers in over 14 European countries.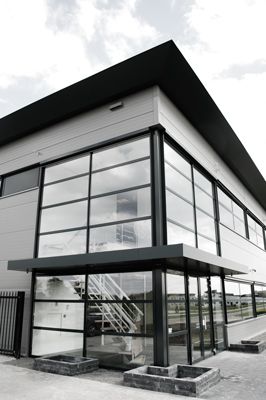 The current range of products includes optical instruments like binoculars, telescopes, microscopes and night vision goggles. Its brands include ATN, Bresser, Byomic, IdPhotos, Kenro, Konus, Kowa, Marumi, Matin, Meade, Meopta, Optisan, Outdoor Club, Pixel, Tronix, Yukon and fotostudio equipment by Falcon Eyes, Linkstar, StudioKing and Excella. Also Benèl Ltd is Tecco importer of professional printing paper and dye sublimation printers, photo and photo kiosk systems from Sony and DNP.
Mission and identity
Benèl wants to be a reliable and accessible partner for trading businesses and a long term business relationship. To this end, we continually invest in ourselves, the products and logistics, without losing sight of a competitive price and a commitment from the mind. Benèl recycles boxes and filling material, sends invoices digitally and has its products certificated with RoHS and WEEE environmental certifications.
Targetmarket
Benèl supplies as a wholesale to resellers (retailers, Internet resellers) and businesses (professional photographers, opticians and others who are professionally engaged in photography and optics). It is also possible for individuals to order through our site and get the order delivered to a dealer in his/her neighbourhood.
Order as an entrepreneur
Our website shows the products with retail price including VAT. As an entrepreneur, you can register here. You will then automatically receive a login code which you can use to view your purchase and also can order. We also offer you the option of having your order with the delivered directly to the customer (dropshipping). Would you like to be listed as a delivery point to individuals on our site? Please contact us.
Order as aprivate person/individual
As a private person, you can also order products in the webshop! Contrary to what you're used to other shops you will not see a standard payment screen, but a screen where you have a payment option and collection point option in your area to choose. Through our extensive dealer network in almost every place in the Netherlands you always have a dealer in your direct area. If you want your order delivered to your home, it is often possible, please contact your collection point about this.
Need more information?
If you should have any questions, please contact us by mail or give us a call.
Kind regards,Team Benèl
Address:
Buitenvaart 1127a
7905 SE
Hoogeveen
Contact
Phone: 0031 (0) 528-234828
Fax: 0031 (0) 528-235390
Website: www.benel.eu
E-mail: info@benel.nl
Opening hours
Monday - Friday from 8:00 AM to 16:30PM
Saturday by appointment.
Follow us on Twitter, Facebook or on our YouTube channel!