Repairs and returns
In order to avoid unnecessary returns, we ask to contact team Benèl. Our team can be reached at 0528-234828.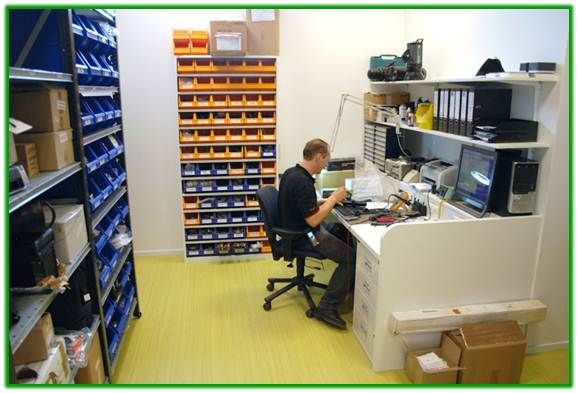 Do you have a defect product, received a wrong product or another defectiveness with a product? At Benèl we are gladly to help. Benèl has its own repair department and can therefore serve you quick en expertly. Please consult the following, frequently asked questions. The solution might be easier than you think!
Checking the item yourself…
We kindley ask you to check each item on the following matters before you return it. Is your question not listed here? Please contact our team.

What about the warranty on the studio equipment?
Benèl uses a default guarantee term of 2 years on studio equipment (please notice that this does not apply to any kind of battery).
I just installed a new modeling lamp, but my flash does not work?
Probably the fuse has blown. There is often packed an additional fuse with each flash pack.
My flash does not work or is defective? What should I do?
Have you checked that the power cord is plugged in and the power is on?
No function: have you checked the fuse? The fuse is usually located near the power cord.
Function, but no light: have you check the flash tube or the lamp? You can replace this with another of the same type of lamp.
The flash does not fire: does it fuction without a remote? Has the triggerset been set to the correct channel? When you are using the built-in slave, the flash might stand too far apart. Try placing them closer to each other.
My order is offered, but the packaging is damaged, what should I do?
Please check the package before you accept it. When you see any damage, please report this immediately on the offered or supplied packaging list.
Direclty take photos of the received delivery.
Please contact Benèl (0031 528-234828)
I just received my order, but it is incomplete, what should I do?
Did you order long background rolls (2,75)? These rolls are offered by another delivery company.
Please check the packaging list on which items you should have received. A (temporarily) unavailable product is always put on backorder.
Would you please print, fill in and send this form with each product?
Please click on the following image to download the RMA form.



Repairs (including the RMA-form) should be sent to:
| | |
| --- | --- |
| Post | E-mail |
| Benèl BV | Benèl BV |
| re: RMA | re: RMA |
| Buitenvaart 1127 A | reparatie@benel.nl |
| 7905 SE Hoogeveen | |
| The Netherlands | |