Triggertrap
Be able to operate your camera by various ways with your Android or iOS device!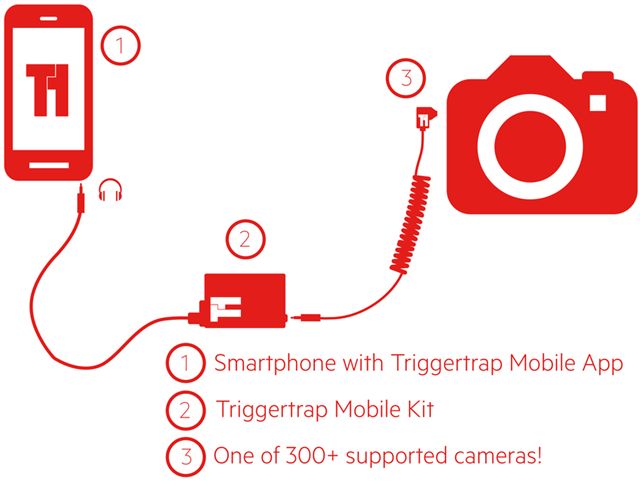 By combining a strong and innovative App. with the world's fastest and most compatible hardware. Triggertrap is the remote control for every Photographer.
Do you want to make a video time lapse, or want to use a longer shutter speed or high-speed photography? Triggertrap Mobile is the solution to trigger your camera remotely. Most of the times you are carrying your iPhone, iPad or Android device with you. Together with the this hardware and the App. you will always be able to make vibration free pictures. Ideal for macro or low shutter speed photograpy.