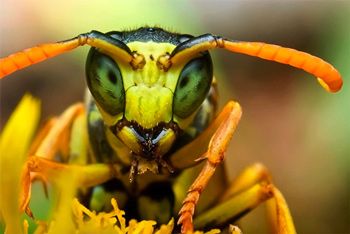 Macro Photography
Macro photography is one of the easiest ways to capture a subject yet one of the hardest forms of photography to perform. Expensive lenses are not necessary but are, of course, available. The closer you wish to focus on a subject, the more expensive the lens will become.

Macro photography can be performed anywhere. Subjects can be shot at home, in the garden, in the forest or even in your garage. Suitable subjects can be found anywhere.
Macro Photography with a Macro-Objective

In order to capture the best quality photos with a SLR camera, a special macro lens is recommended. With this lens, you are able to capture the subject close up while maintaining a sharp focus on the object. This allows you to photograph small subjects at full screen. With a standard lens, you do not have the ability to do this.
Macro Photography with a Conversion Lens

Alternatively, you could purchase a macro-conversion lens. These are convex lenses and are placed on top of your standard lens.
These lenses shorten the minimum focusing distance so that you can bring the camera closer to the subject and hence, capture a larger image.

*Should you wish to purchase such a lens, please note that it is essential for you to purchase the correct diameter.
Achromatic Lenses

Achromatic lenses are of very high quality and consist of two glass elements.

These two glass elements correct each other's abnormalities. This adds virtually no adverse effects such as chromatic aberration (colour dispersion).

The quality is so good that these photos are hardly distinguishable from photos taken with "real" macro lens.
Other Useful Tools for Macro Photography
You can use a variety of tools for macro photography. Below you will find a small selection.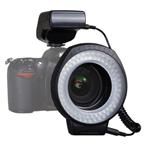 Falcon Eyes Macro Ring Lamp with Flash MRC-80FV
Please take a look at LED lighting and Camerabrackets to mount lighting.