Setting up an Octabox
Pulling the cloth of your octabox tight can be quite tricky to do without damaging it. In the cloth of the softbox, you will see four loops with Velcro straps and four loops without Velcro straps. By loosening these Velcro straps, more space is created to set up the sticks of the octabox.
There is no real standard method for setting up an octabox but this is one method:
Insert two adjacent sticks in the ring
Place the ring (facing upwards) in the cloth (spread out on the floor or a table) and pull the power cord through the hole in the cloth.
Insert the two adjacent sticks (mentioned in the first step) into two loops without Velcro straps.
Insert a third stick into one of the loops without a Velcro strap
Insert a fourth stick into one of the loops without a Velcro strap
Loosen one of the Velcro straps and insert the next stick into the loop. Be careful not to pull on the Velcro straps as this can tear the cloth. Its better to pull on the actual cloth.
The final three sticks cannot be paced in the loops individually. Loosen the remaining Velcro straps and insert the last three sticks in the ring at the same time. Push down on the ring and pull up the cloth to let the octabox take its shape. By doing this, you should now be able to place the final three sticks into the remaining three loops with Velcro straps.
By pulling up the cloth further, you should be able to tighten the Velcro straps and completely tension the octabox.
Finally, rotate the octabox and pull the string on the back to completely close the octabox around its ring.
If done correctly, the octabox will withstand the tension and damage to the cloth and sticks are unlikely to happen. Good luck!
The pictures below show a LHD-B428, but generally every octabox is set up the same way.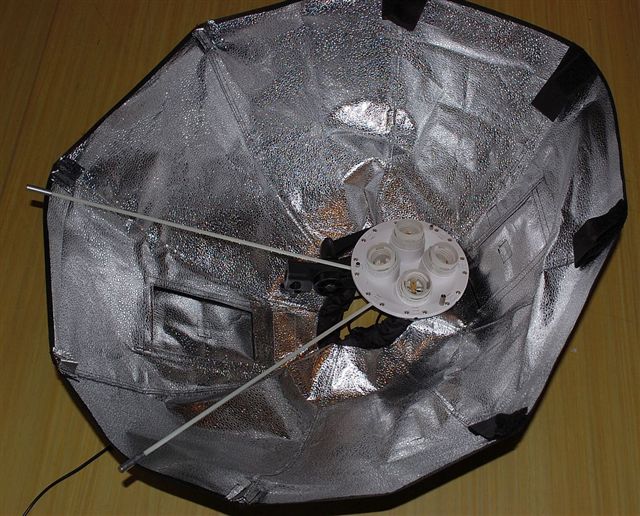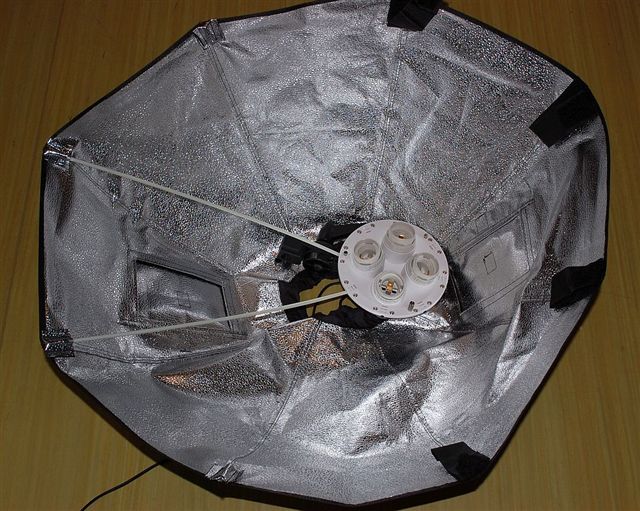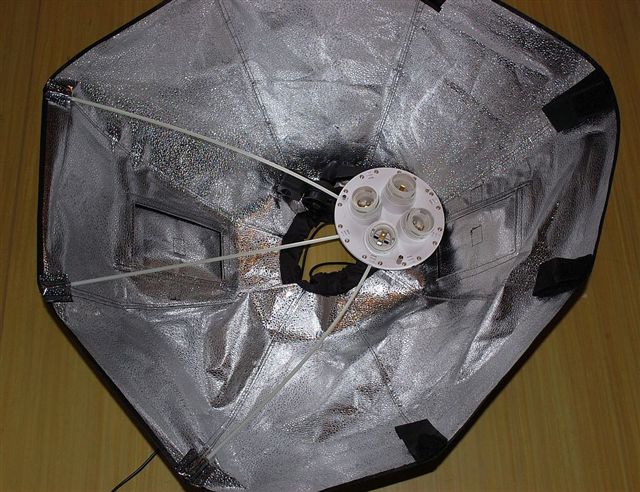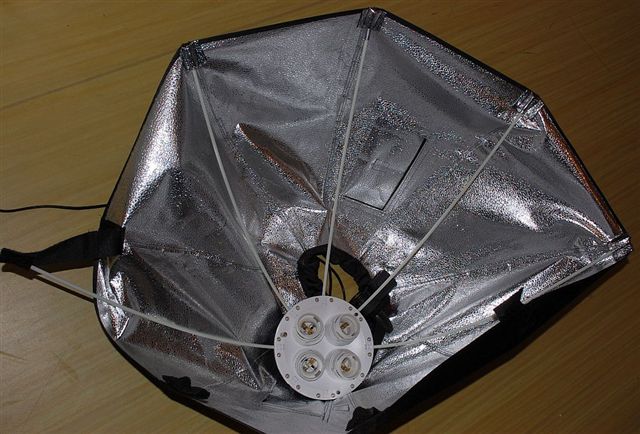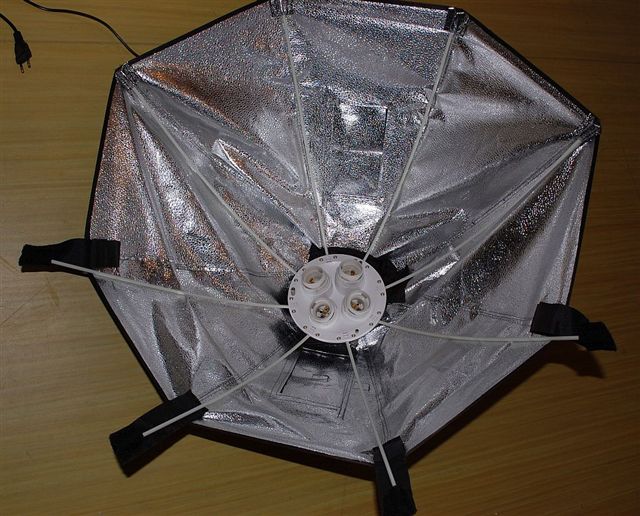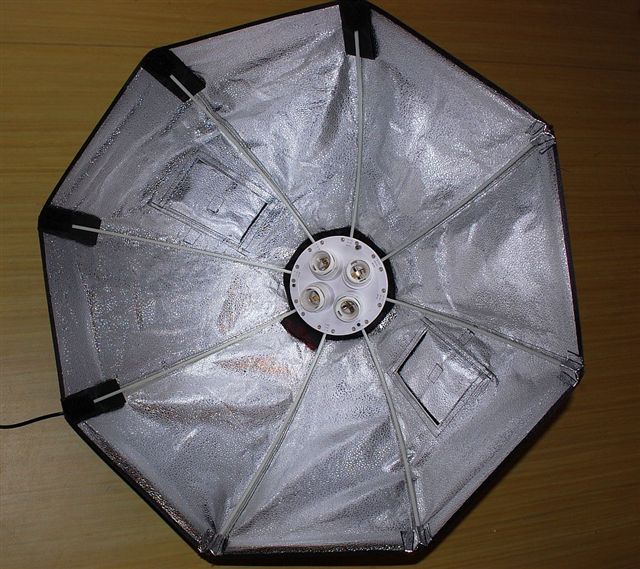 You can find all octaboxes here