Increase your sales with our unique dealer pickup system
With over 20 years of experience, Benel is one of the largest providers of studio equipment, camera accessories and optical goods such as binoculars, telescopes, spotting scopes, night vision equipment and microscopes. Our unique set up allows consumers to shop online and order through our extensive network of dealers and retailers.
The ever-evolving trend of technology has seen a dramatic increase in online trading and sales. Such increases are both, apparent and evident to Benel, with a consistent rise of pay and collect sales.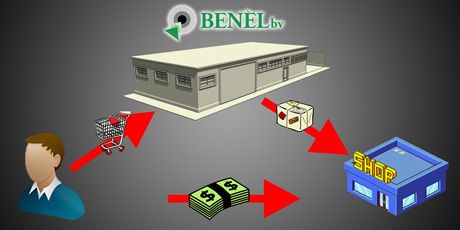 Drop off dealer shipment
How does it work?
Our warehouse contains over 3,500 products that are readily and directly available to the consumer. Obviously, such an array of products is almost impossible to obtain, let alone stock in one single shop. Benel's unique set up allows consumers to shop in the online web shop and then choose a dealer/pick up location convenient to them. Once a dealer/pick up location is chosen, the dealer will receive an email from Benel advising both parties to contact each other in order to reach an agreement as to how they wish to finalise the order.
Would you like to become a dealer?
Evidently, joining our extensive dealer network requires very little effort and provides one with a great opportunity to increase business sales. Please contact us to discuss further options.
What is expected of our dealers?
Put up the Benel logo on your website and link it to: www.benel.eu
(If you haven't got the requested item in stock, your customer can order it through our system and collect it at your shop)

Offer convenient opening hours. For example, regular business hours and an evening on weekdays and Saturdays.

Offer several payment options: Cash or electronically
If your options in this regard are limited, please inform the customer beforehand to make ensure they are aware of this.