Mode360°: 360 degrees photography for everybody!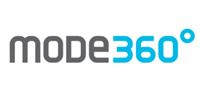 Mode360 is a young company devoted to 360 degrees-photography. The high end equipment is easy to use and comes with robust rendering software.
Mode360 develops innovative photography products and continues to improve them. With a relatively small investment, you can produce high quality 360-degrees-renderings of products and show these in your webshop.