Outdoor Club: the natural world as you've never seen!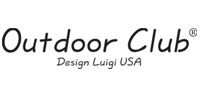 Outdoor Club (Design by Luigi USA) is known for its spotting scopes with excellent price / quality ratio. These spotting scopes and binoculars are manufactured in China based on technological expertise from Japan and are very popular with bird watchers and nature lovers.
wide range
These viewers are also frequently used by visitor to nature. This quality is further underlined Outdoor Club. Outdoor Club has a wide range of robust audience, from entry level to high quality scopes and viewers with ED / Fluorite lens.