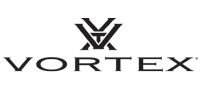 Vortex verrekijkers, richtkijkers en spottingscopes
The people of Vortex are in optics since 1986. It is currently one of the few companies in this industry that is still owned and run by a family. All products are designed and manufactured to exacting specifications. Inspection of products and services are controlled from the modern building in Middleton, Wisconsin (USA). The company has an extensive optical range for birding, shooting, hunting and archery.
One of the things that Vortex Optics unique is the VIP warranty that applies to many of their products. VIP is in this for "Very Important Promise". Here they make a promise to the customer ie, "Unconditional Lifetime Warranty, whatever happened, where it is bought."