Professional studio equipment for everyone!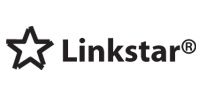 In just a few years the brand Linkstar has gained a significant market share in the Netherlands. Great value for money, good quality and the specifications for professional use, making Linkstar studio equipment suitable for all audiences, from novice hobbyists and companies that want to shoot their own products, to experienced professional photographers.
Linkstar has an extensive range of products.
Linkstar is based in Hong Kong and offers everything the professional photographer and his studio needs, apart from a camera and lens. These include studio strobes, softboxes, umbrellas, quantitative, background systems, photo tables, light bulbs, flash relaxants, reflective screens and much more.
S-bayonet
Most Linkstar an S-mount strobes are therefore compatible with Bowens and some other brands. This makes Linkstar accessories directly suitable for various other brands of flash units. By using optional adapter rings can Linkstar accessories on more brands, such as Hensel, Multiblitz, Elinchrom, Broncolor etc.